Contact us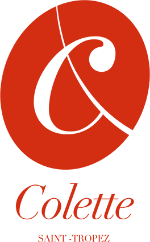 151 Route des Salins
83990 Saint-Tropez
Tel:+33 (0)4 94 44 53 11
Email:colette@hotelsezz.com
Opening time :
Breakfast: daily from 7:30 a.m to 10:30 a.m
Lunch: every Sunday from 12:30 p.m to 2:30 p.m.
Dinner: Wednesday to Sunday from 19:30 p.m to 22:30 p.m
Open 7/7 for lunch and dinner : from 1st of July to 31st of August 2019
Open from April 19th, 2019 to October 6th, 2019.

From the « place des Lices », you can use a shuttle to join the Hotel Sezz from 09h00 to 00h00.
In order to do that, you just need to contact the concierge at the address mail to: concierge@hotelsezz.com and he will organize your trip. You can also take the shuttle in reverse !
Contact Us